Hello and Welcome to PawsClickPlay Pet Services
​
​
PawsClickPlay will strive to provide a first class pet service that will result in happy, delighted pets and owners 100% of the time.
​
By providing a range of complementary services for your four-legged friends, PawsClickPlay's aim is to become an essential service provider that makes caring for your pet that little bit easier for you. By taking the worry out of having to work long hours; run a house; or looking after a family all whilst owning a pet - Dog Walking; Pet Day Care & Pet Taxi services are all in a day's work at PawsClickPlay.
​
Servicing North Glasgow and East Dunbartonshire, we are spoiled for choice to walk dogs with lots of wide open, green space eg Mugdock Country Park and surrounding areas; Cardowan Moss; Robroyston Country Park; Cadder woodland walks; Loch Ardinning; etc; etc.
No public parks are used for group walks unless it's absolutely essential for health or safety reasons due to snow, ice, etc.
​
​
​
Bishopbriggs
Robroyston
Springburn
Balornock
Lambhill
Possilpark
Torrance
Balmore
...and surrounding areas.
​
​
Keep an eye open for my van in and around an area near you......
​
​
​
​
​
​
​
​
​
​
​
​
​
​
​
​
​
​
​
​
​
​
​
Photographic Services
​
Or how about having beautiful photographs of your loved ones taken professionally?
By providing an affordable photographic service, PawsClickPlay will give you quality images either in outdoor locations or in a studio setting that will capture everlasting memories of your furry friends.
I'm also happy to include family members too, either with or without pets. Contact me to discuss further.
​
Have a look at some examples in the gallery here.
​
Dog sitting, dog walker, kennels, vet, pet photographer, McMutts, Bearsden, milngavie,Bardowie, Torrance, Dog, walkin, puppy, care, canoine, K9 adventures, Muddy Walks, pets at home, glasgow, petsathome, NorthGlasgow,balornock, springburn, possil, possilpark, maryhill, ruchhill,barnellan, baldernock, mugdock,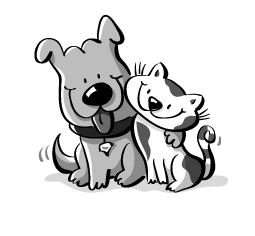 Wherever you see this logo, click it and it will take you back to the homepage